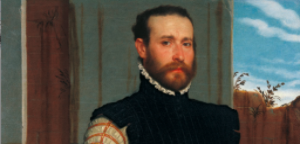 Aldarren, Alexander, Milton, and Frederick are ushered into the castle. The company moves through a dimly lit great hall, up a stone staircase and into a meeting room. The door is flanked by two castle guards.
A cheery fire burns in the hall. You see Lord Wickersham and the castle wizard, Erlander.
"Gentlemen, I've spoken with our young monk, Fredrick about your forays."
"Your other companions, Cedric and Tamerlane have also provided details of your account with the hill giant. i commend all of you on your bravery in the protection of the children. We will need more men such as you in the coming days."
"Tamerlane and Cedric have volunteered to travel north toward to meet with the dwarves. Little is known of their fate since God Fall. They would make formidable allies in rebuilding New Wickersham. Their company is led by the castle weapons master, Ulim. He is a trusted ally of New Wickersham, and a hill dwarf from the north. Their mission is perilous, but I trust Ulim to lead them."
"Now, tell me more about this village and also this man named Dunley and his men. Before God Fall, there was local lord in the area. His name was Gavin and he was an ally of my father and the king. This Dunley must have usurp Lord Gavin and now holds the peasantry in slavery."
"Tell me of what you know."
Actions?