Moderator: merias
Love it, mainly because of the rule of cool factor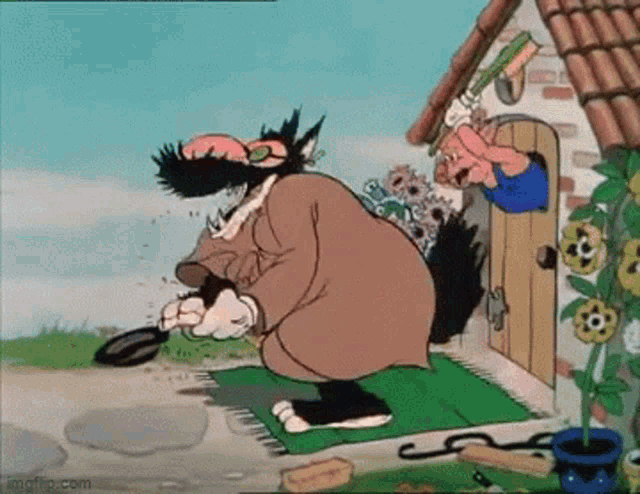 Holy Schmidt
Cure Light Wounds --
3
Bind wounds for 1d3 after each combat
---
---
Looks like there are a few different suggestions, let me know the consensus.
---
I won't even ask!
---
I'm good with the canvas idea.

Berthold thinks it an idea that could go quite wrong but I'm confident that he's just being pessimistic.
---
Agreeing with missileering, then yanking the rug, then engaging zombie in melee.
Holy Schmidt
Cure Light Wounds --
3
Bind wounds for 1d3 after each combat
---
We could wrap Berthold up in the canvas as sort of an offering to the zombie ogre...kinda like an egg roll.
---
Posts: 346
Joined: Sat Jun 18, 2022 10:59 am
If we tie a length of rope ope 2 corners of the canvas, you guys can yank the canvas while raining out of clawing range. Salty will can stand on the canvas & get the ogre's attention with a bolt & jump out the way when it stands on the trap.
---
For missiles, I see Cedric has a hand axe, Berthold a short bow, and Salty a light crossbow. Keep in mind that if Salty is standing alone on the tarp, he will be partially blocking the other missile weapons' path to the Ogre. So that bit may not work well.

Heimer has a spear, does Schmidt want him to throw it, or wait and use it to attack from the second rank?

So there will be a round of missile fire, then the Ogre will (probably) charge onto your well-placed tarp, after which one or more of you will pull the tarp (or ropes attached to it) and then you will finally melee the fallen (hopefully) Ogre. Is that all correct? There may be some difference in how that all plays out based on STR or DEX of the various parties, but it will surely be interesting!


Who wants to help pull the canvas tarp out from under the Ogre?
---
Cedric will help pull on the tarp. If it looks possible, and if the ogre falls, Cedric will pull the tarp over his head and nasty teeth and claws. It may hinder the big fellow and/or give our group an advantage!
---